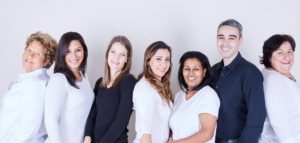 At Alderwood Family Dentistry, our professional team creates awareness and appreciation of the value in achieving dental health for life. Our passion for dentistry motivates us to continually upgrade our skills and systems to ensure the delivery of the best customer service and health care possible.
We are seeking extraordinary individuals to join us!
NO JOB POSTING AVAILABLE
WE ARE HIRING @ ALDERWOOD FAMILY DENTISTRY!
We are looking for an Experienced Registered Dental Hygienist to fill Christine's "Mat Leave" starting this December 2017 for 1 year. Possibility of retaining the individual exists after the mat leave for the right candidate. We are looking for a gentle, caring, efficient, " people pleaser " that can bring laughter to the office and to our patients. Our patients are amazing the right individual will love it here! Please email us at alderwood@afdentistry.ca
Alderwood Family Dentistry is a career that offers endless opportunities to grow and develop your talent in a fun, collaborative, creative environment. We provide a rewards program with competitive pay and incentives such as allowances for continuing education reimbursement, employee discount programs, mentorship programs and opportunities to coach and train others.
If you are a extraordinary individual interested in a dental career with a difference we want to hear from you!