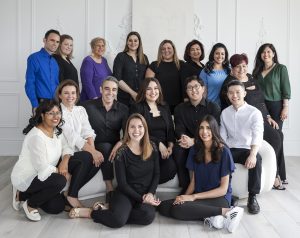 My great passion for dentistry will  always be the driving force of my professional life. My ultimate goal is to create exceptional results and to exceed your expectations with every procedure and from the moment you walk into my office.
In addition to a  range of general dentistry procedures, my patients are offered smile makeovers including teeth whitening, and porcelain and composite veneers .
I find that with the majority of patients fear is the number one reason why oral health is neglected. As your dentist, you can expect that I will give you my personalized attention which is what you deserve. I promise you this!
My dental team and I are committed to your oral health. We will guide you towards an exceptional preventative care regiment and maintenance for life- one step at a time.
Coming to our office will not be "just"  a regular dental visit for you – it will be an extraordinary experience.